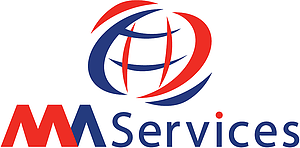 Job Description
MicroAgility Services is currently seeking a talented System Engineer with strong DevOps, MariaDB, Linux (Redhat, CentOS, Ansible, and MySQL) skills who will be working with our in-house development team.
KEY RESPONSIBILITIES:
Install, configure, upgrade, and patch operating systems, network operating systems, system utility software, applications, and third party software on commonly used operating systems.
Establish and maintain best practises around DevOps.
Configure, and maintain (virtual) server environments.
Develop, implement, and maintain backup and disaster recovery plans for servers.
Create and maintain scripts for the automation of server processes.
Maintain policies, procedures and tools.
Keep up to date with new technologies.
You are a good communicator and fluent in English.
REQUIREMENTS:
Strong LINUX skills and experience working in a LINUX-based development environment.
Strong DevOps skills.
Experience in working with Dedicated and Cloud Servers.
2+ years of proven experience for the same role.
Experience configuring and managing LINUX operating systems.
Experience installing/loading of operating system software, troubleshooting, maintaining system integrity, and configuring network components along with implementing operating system enhancements to improve reliability and performance.
Experience with MariaDB, Linux (Redhat, CentOS, Ansible, and MySQL)
Experience with MySQL/MariaDB databases and database optimization (MongoDB, ExpressJS, AngularJS and Node.js)
Strong Communication skills.
Job Details
Industry: BPO
Salary:  PKR. 30,000 – 50,000/Month
Functional Area: Software & Web Development
Total Positions: 2 Posts
Job Shift: Second Shift (Afternoon)
Job Type: Full Time/Permanent
Job Location: Islamabad, Pakistan
Gender: No Preference
Minimum Education: Bachelors
Career Level: Experienced Professional
Minimum Experience: 1 Year
Apply Before: Nov 08, 2019
Posting Date: Oct 28, 2019