Mazari holds first meeting as IPC minister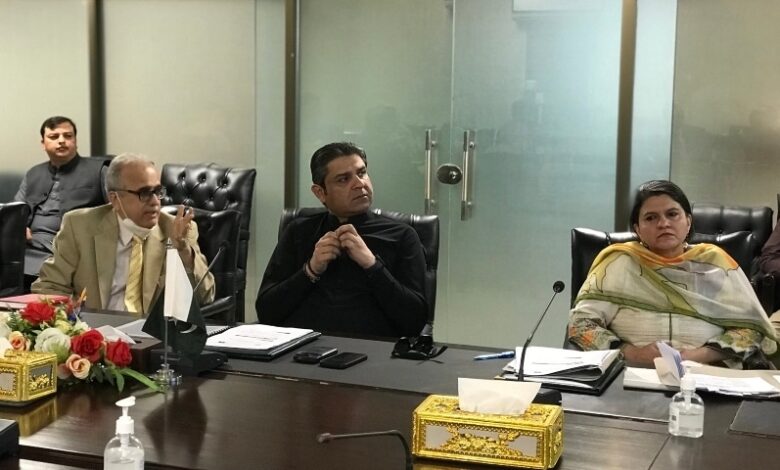 ISLAMABAD: Minister for Inter-provincial Coordination Ehsan-ur-Rehman Mazari on Saturday held a meeting with officials of the IPC Ministry wherein he was briefed about the operations and mandate of the ministry.
It was Mazari's first official meeting with the officials of the ministry since taking oath as the federal minister. The IPC secretary briefed him about the roles of various sections and wings of IPC and details about various programmes going on under the ministry.
The IPC secretary on the occasion also briefed the minister on the major achievements of the ministry and its role for conducting the 2023 South Asian Games — to be hosted by Pakistan — and solving the FIFA membership crisis.
The minister was given a presentation about the functions, budget and role of the Pakistan Sports Board (PSB) in promoting sports.
PSB director general retired Col Asif Zaman during the meeting gave an overview of various schemes of the board. Salient features of the new National Sports Policy also came under discussion. It was informed that establishment of a sports university was also on the agenda of the IPC ministry. The minister was also told that the cash reward policy for athletes is also under review.
Speaking on the occasion, Mazari stressed expediting the work on various schemes and directed separate meetings on important issues.
"Sports and tourism are integral for promoting the soft image of Pakistan. We will have to utilise whatever resources we have to enhance the soft image of the country," he remarked.