The Controversy Between A Sindh Singer And A Coke Studio Musician Over The Song "To Jhoom"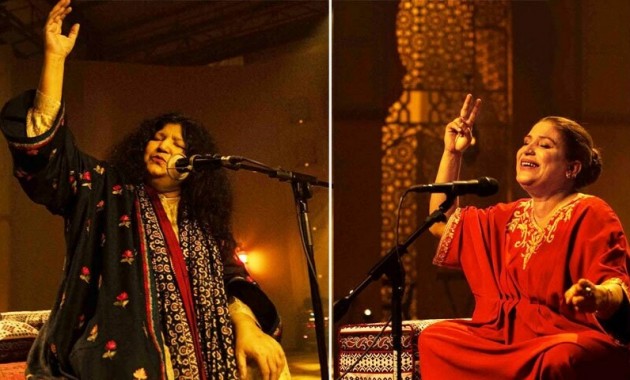 A new controversy has erupted over the original lyrics of the popular song 'To Jhoom' of 'Coke Studio Season 14' and a young singer from Sindh province has claimed that the lyrics of the song were stolen from her unreleased song.
The song 'To Jhoom' is sung by legendary singers Abida Parveen and Naseebo Lal and its poetry has been composed by Adnan Dhol while the composition is composed by Zulfiqar Khan alias Zulfi who is also the producer of 'Coke Studio Season 14'.
Six days after the release of 'To Jhoom', now Nirmala Maghani, a young singer from Umerkot district of Sindh, has claimed that half of Coke Studio's song style was stolen from her lyrics.
Nirmala Maghani, while talking to Soch, claimed that Zulfi and Coke Studios stole the lyrics of the song from the sample sent by them.
Nirmala Maghani also claimed in her tweets that she had sent her tune to the producer of Coke Studio in June 2021 but she was not answered and now 'To Jhoom' has been made in the style of her own tune.
The Sindh singer claimed that she first contacted Coke Studio producer Zulfi on phone in June 2021 and sent him a sample of the lyrics on WhatsApp and the musician also saw her message but did not reply.
Singer Nirmala Maghani also shared a video of her sample lyrics as well as WhatsApp chat with Zulfi and claimed that half of the lyrics of 'To Jhoom' were stolen from her lyrics.