Bachelor's & Masters In the Netherlands – Holland Scholarship 2019-20
Scholarships
DEADLINE May 1, 2019
TIME LEFT 154 Days
ADD TO CALENDAR Google Calendar
REGION Netherlands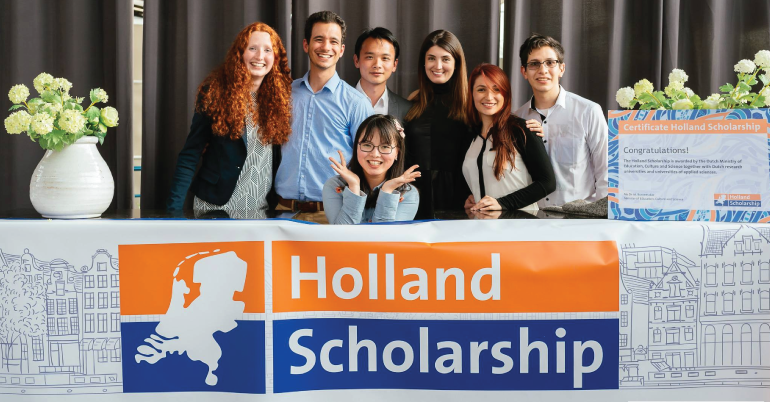 The Holland Scholarship is being offered by the Dutch Ministry of Education Culture and Science and other research universities of applies science. The scholarship is intended for the international students from outside the European Economic Area who wants to pursue their bachelor's or the masters in the Netherlands.
The scholarship programme is first and foremost a means of profiling Dutch higher education. The programme aims to increase the international mobility of Dutch students, by stimulating them to study outside the EEA on a scholarship.
They have an advisory role in the implementation of the programme. They are responsible for providing information about the programme and promoting it, as well as coordinating the alumni network and organizing events.
The Holland Scholarship was set up as a result of the Vision on internationalisation set out by the VSNU (the Association of Universities in the Netherlands) and the Netherlands Association of Universities of Applied Sciences, as well as the letter of the Ministry of Education Culture and Science in June 2014 outlining the government's vision on internationalisation. One of the essential points in both documents was the strong demand for a new Dutch scholarship programme aimed at student mobility.
This programme is jointly financed by the ministry and Dutch higher education institutions.
The Holland Scholarship is made available by the Dutch Ministry of Education, Culture and Science together with 48 Dutch higher education institutions. They will grant scholarships to 1,536 students per academic year.
Location:
Netherlands
 Benefits
The scholarship amounts to €5,000 will be provided.
 Eligibilities
Your nationality is non-EEA.
You are applying for full-time bachelors or masters at one of the participating Dutch higher education institutions.
You meet the specific requirements of the institution of your choice.  You can find these on the website of the institution.
You have never before studied at an educational institution in the Netherlands.