Ramadan 2022 Moon Sighted in Saudi Arabia: 1st Ramadan is Tomorrow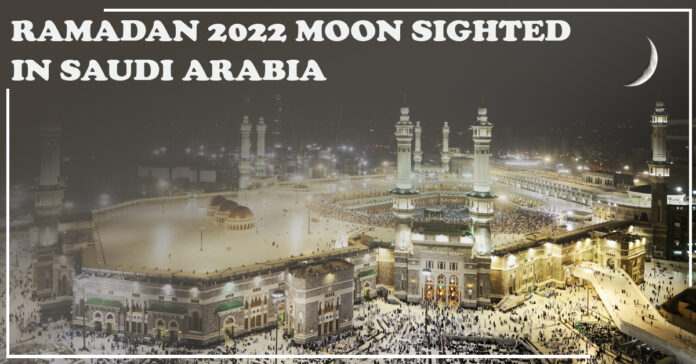 An official statement revealed Ramadan 2022 Moon sighted in Saudi Arabia. The date of 1st Ramadan in Saudi Arabia is April 2. The Saudi Supreme Court announced, moon in Saudi Arabia is sighted.
Meeting regarding Ramadan moon sighting in Saudi Arabia hold today. The Hilal sighting committee, along with civilians, has asked to look for the Ramadan moon in Saudi Arabia. Meanwhile, today is the 29th date of the current Islamic month of Shaban.
According to the official statement, Friday is the last day of the 8th Islamic month, Shaban of the Hijri Calendar. Ramadan is starting on 2nd April 2022. However, Tarawih prayer will start tonight.
Ramadan begins at least 10 days earlier than the previous year and the lunar year is less than the solar year. In the month of Ramadan, Muslims fast from dawn to dusk. Ramadan is a month of blessing where every good deed return with 70 times increased reward by Allah.
Arabic people celebrate Ramadan with great enthusiasm and spirituality.